Who's The Big Cheese has two sponsors, and we are immensely thankful for both. Both Ryan and Josh reached out to us and simply asked how they could help. They both live and breath wrestling and they both wanted to support WIwrestle however they could. We wrote this article to show our gratitude to both of them and we ask that our WIwrestle community helps show them support by checking them out and spreading the word.
M3 Insurance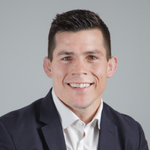 Ryan Woods is not only a business development executive at M3 Insurance for the last 9 years, he is also the Head Coach at Oconomowoc high school and a Parkside wrestling alumni. Like are other sponsor wrestling is in his blood. M3 insurance is ready to help you with any of your risk management and financial needs. M3 insurance has locations all over the state and I recommend  you check them out. They have locations in Eau Claire, Fond du Lac, Green Bay, Kenosha, Madison, Milwaukee, Rockford, IL and Wausau. Coach Woods gave me a call the other day and simply asked "Nate what can I do to help?" At first I did not have a great answer but we talked about the idea of sponsoring WIwrestle and Who's The Big Cheese and he immediately was all for it. Without presenting him with anything we could offer Coach Woods said he would help however he could. 
Docs Dry Doc 
Docs Dry Doc located on Pewaukee Lake is one of the best pizza spots in lake country. Owned by former Pewaukee wrestler and lifelong wrestling fan Josh Goodman. Jacob and Josh's nephew Connor grew up together wrestling and Josh has been a supporter of Jacob and WIwrestle from the start. Docs is known for their topping heavy pizzas and famously known for their MegaWatt pizza created by the man himself JJ Watt. Doc's reached out to us (Jake and Nate) not for what we could offer in advertising but simply because Josh just wanted to help.